An OKLAHOMA black cowboy story. 
RIDING LEGACY
Equipping The Next Generation of Filmmakers
Based in the home of Black Wall Street, in Tulsa Oklahoma, the festival focuses on uplifting the next generation of filmmakers on their artist duty. This is to reflect the times by telling stories that expose the ills of society, challenge us, force us to grow, speak truth to power, make us laugh, and empower.
GREENWOOD FILM FESTIVAL will screen 41 BLACK FILMS from across the world. GFF a will also lead GROUNDBREAKING CLASSES and riveting DISCUSSIONS about how cinema plays a major role in BLACK CULTURE, the FILM INDUSTRY and SOCIAL JUSTICE.
FEATURED FILMS
The Perfect Knight
Screens - August 3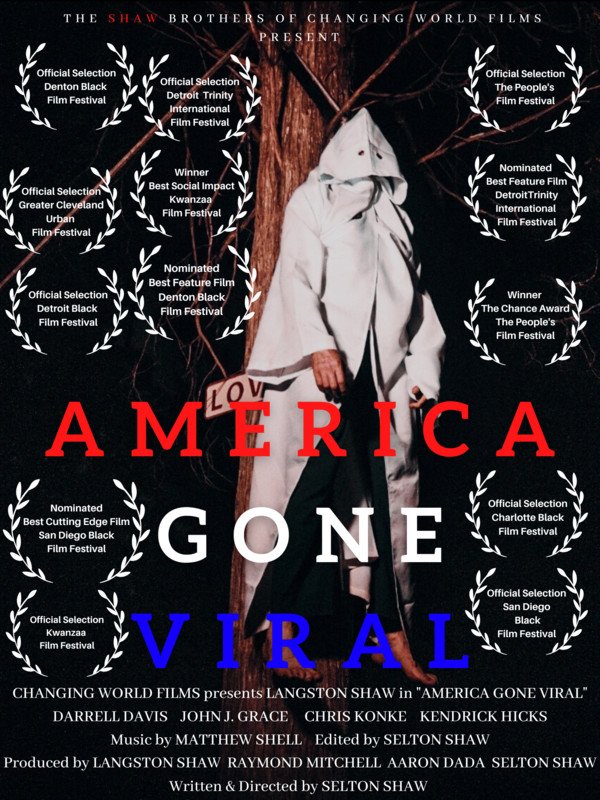 America Gone Viral
Screens - August 6
We Have Just Begun
Screens - August 6
Festival Schedule
DAY 1
August 2
10:00AM | Screenwriter Workshop
12:30PM | Film & Fathers Panels
2PM | Film Screenings
6:30PM | World Premiere of TBA
DAY 2
August 3
10:00AM | Screenwriter Workshop
12:30PM | Film & Trauma Panels
2PM | Film Screenings
6:15PM | Riding Legacy Screening
DAY 3
August 4
10:00AM | Screenwriter Workshop
12:30PM | Filmed in Oklahoma Panels
2PM | Film Screenings
TBA | Oak Lawn Screening
DAY 4
August 5
10:30AM | Brunch
11:30AM | Sabbath Talks (Film & Spirituality)
DAY 5
August 6
10:00AM | Screenwriter Workshop
12:30PM | Film & Social Justice Panels
2PM | Film Screenings
TBA | America Gone Viral Screening
Post Cards From Greenwood
Press + Articles